SPECIALIZED SALES TEAM
Our Business Elite sales team is here to meet all of your commercial and business needs. We have the full line up of new and used commercial vehicles from Chevrolet, each model, and type fully customizable for any business. Whether you need just one cutaway van for your landscaping company or an entire construction fleet of trucks, vans, and boxed trucks, Daniels Long Business Elite will provide it for you. We have the most extensive Chevrolet commercial inventory in Southern Colorado, so we will always have the vehicles you want.
Our Business Elite team is not only here to help sell you a commercial vehicle, but we are also here to be your partner throughout the life of your business. The Business Elite team is an expert, specialized group that understands industry trends and keeps up to date with the best Chevrolet has to offer.
At Daniels Long Chevrolet there are a number of features we include for our business customers not found anywhere else. Some of these features include:
• Carcierge Service:
Once you have bought your business trucks, we will personally deliver them you and pick them all up for scheduled maintenance!
• Third Party Financing:
We have expert, specialized lenders ready to help you with a loan, so you don't have to apply for personal credit!
• Business Choice Maintenance:
No charge maintenance for two years or 24,000 miles! Keep those small business vans going for longer!
• A Loaner Truck and Round-The-Clock Towing
Keeping your business going has never been easier! Daniels Long Business Elite will always have a loaner vehicle to keep you going, and we offer round-the-clock towing in the event of a breakdown.
• Custom Up-Fit:
Already own a fleet vehicle that needs an upgrade? We have the largest selection of up-fits and accessories to upgrade all of your vehicles!
Chevrolet created the Business Elite team to give all commercial customers the personalized solutions and service they expected from the brand they trust. Let the Business Elite Team at Daniels Long Chevrolet introduce you to the type of sales service you deserve as a busy business owner.
Give us a call today to learn more about how our team can help you! (719) 228-3520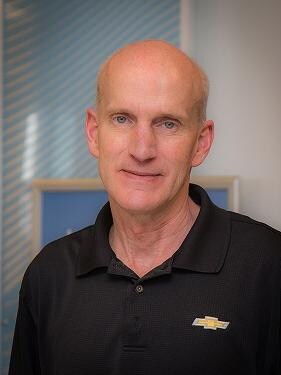 Mitch Maltry
Business Elite
Commercial and Fleet Manager
(719) 228-3520 Direct
I have spent an amazing 35 years in the automotive industry and 6 years with Phil Long Dealerships. I have also lived 6 years in Colorado, where I enjoy both my work and spending time with my family. My favorite brand is obviously Chevrolet; we make the best cars, trucks and SUVs! The Business Elite team is unbeatable in our professionalism, and we want the opportunity to earn your business. We guarantee that it will be the easiest transaction you will ever experience.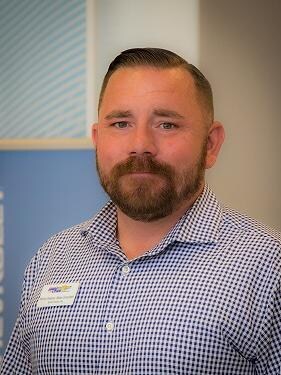 Randy Grabner
Commercial/Fleet Account Manager
Email: rgrabner@phillong.com
Office: 719-228-3532
I have lived in Colorado Springs since 2014. Prior to joining the great team here at Daniels Long Chevrolet in 2017, I spent 11 years in the United States Army where I worked as a Horizontal Construction Engineer. When I am not at work I enjoy spending as much time as I can with my wife and baby daughter. The best part of my job is helping businesses find the vehicle they need to help increase their overall productivity and profitability. Please contact the Business Elite department to show you how easy your next vehicle purchase can be. I look forward to meeting with you and helping you, and your business, find the right vehicle that meets your needs and exceeds your expectations.