SILVERADO 2500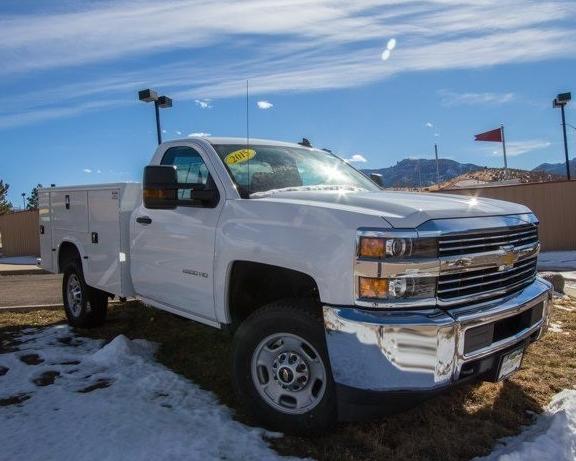 SILVERADO 3500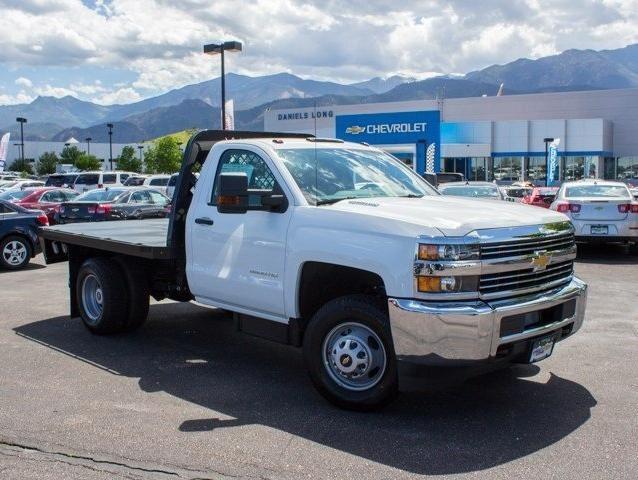 2016 CHEVY SILVERADO 2500 AND 3500 AVAILABLE IN COLORADO SPRINGS
The Chevrolet Silverado is one of the most desired leisure trucks in America, and is even better as a commercial truck for any job! J.D Power and Associates has named the Silverado the "most dependable large heavy duty pick, three years in a row" and it's easy to see why! 
The Chevy 2500 and 3500 for Sale
Here are a few features that make the Chevrolet 2500HD or the 3500HD a great truck (or trucks!) for your business:
Silverado Performance
The Chevrolet 2500 or the Chevy 3500 comes standard with the Vortec 6.0L V8 engine, giving both 90% of torque in only 2000 RPMs! Chevrolet is doing its best for the environment with the new Vortec engine, capable of taking in Compressed Natural Gasses. Another engine option is the Duramax 6.6 liter Turbo-Diesel V8, which has been one of the most dependable engines that Chevy has ever produced! The Chevy Duramax with Allison transmission produces 910 lbs of torque and 445 horsepower, which makes it one of the most powerful engines on the market. The Chevy 2500 can tow up to 18,100 lbs with the Duramax, and the 3500 can town an amazing 23,300 pounds! That's a small boat, or any construction material you need!
Silverado Interior
The Silverado HD introduces a whole new level of comfort for your drivers on your construction site or driving down the road. Sound proof glass and sounded-reducing materials creates a quieter cabin, and bigger console buttons are perfect for gloved hands. The seats have been redesigned, offering better body contouring, convenience and good for all day sitting.
Silverado Exterior
The physically appealing Silverado HD is one of the best looking trucks on the market! Not only is it beautiful, but functionally it can do anything you need it to. The aerodynamic design means that it can pull your payload longer, faster, and easier than ever before.
Silverado Technology
Chevrolet wants to keep you connected: now on available models, you can get 4g LTE Wi-Fi Connectivity by OnStar and connect yourself to a safe and reliable hotspot! If that's not cool enough, Chevrolet's Premium Bose system gives this a luxury sound experience! The Chevy 3500 goes above and beyond with the new 8 inch touch-screen. The touch-screen offers applications like MyLink, Pandora, and an easy to use Navigation!
Silverado Safety
Both the Chevy Silverado 2500HD and 3500HD have a solid selection of safety features for you or your employee drivers: Chevy goes above and beyond on its safety to keep you safe at all times! Available features include forward collision alter, front and rear parking assist, lane departure warning , 6 air bags, and ABS brake with Duralife rotors. Also available is OnStar Automatic crash response and StabiliTrack Electronic stability control system.
Looking for a new 2017 Chevy Silverado 2500, or maybe a slightly used 2016 Chevy Silverado 3500?
View Silverado 2500's View Silverado 3500's
The Chevy Silverado is one of many different types of Chevy Fleet vehicles available through Daniels Long Chevrolet, located in Motor City. Have a question? The Business elite team is here to help! Give us a call or send us an email at your convenience and we can help you start your search for that new Chevrolet Silverado 3500!