MEDIUM DUTY TRUCKS IN COLORADO SPRINGS AT DANIELS LONG CHEVY
At Daniels Long Chevy we want to be your primary resource for all your commercial vehicle needs. That's why we are proud to introduce the new medium-duty low cab forward trucks. These medium duty trucks for sale deliver an excellent turning radius and driver visibility, while providing exceptional storage volume and flexibility. 
Design
The medium low cab forward sits high enough off the ground that the ride is smooth sailing, but not high enough that the driver and passenger will have a hard time entering or exiting the vehicle. The cabin area is smaller, for more length, but neither driver nor passenger will be uncomfortable: there are plenty of storage pockets and even fold down trays that double as a work space. These Chevrolet commercial trucks are also highly maneuverable on smaller rural roads or in large cities with a lot of traffic.
Performance
These medium duty trucks have three engine options: the 6.0 liter V8 gasoline engine, a 5.2 liter Diesel engine, or the 3.0 liter turbo-diesel engine. All of these engines have six-speed transmissions. The average gross vehicle weight rating (GVWR) on the low cab forward is 25,950 pounds.
Durability
Medium duty trucks are some of the most durable work trucks out there and come with tons of safety features! Trucks are naturally more durable if there is an accident, and the Chevrolet low cab forward has great visibility, with extra night-time visibility due to the side lighting, and wrap-around headlights. You will have the safety and stability of standard 4-wheel anti-lock brakes as well.
Options
The low cab forward has customizable upfits for any type of business. The 3500, 4500, 4500 HD, 4500 XD, 5500 HD, and 6500 XD models have difference characteristics in their overall heights, cab to end frame, cab to axle, wheelbase, and overall length. Configurations are versatile, with the wheelbase available from 109 to 212 inches, and body applications are available from 10 up to 24 feet. By customizing your low cab forward, you can configure it with a trailer or make it into a box truck. Whether you need a dozen new or used box trucks, Daniels Long Chevrolet has got you covered!
As always, Daniels Long Chevrolet has a dedicated Business Elite team to assist you in all of your commercial needs: whether that is Chevy fleet trucks for a new construction company or a single medium box truck to replace an old one for a moving company, we have got you covered. Our Chevrolet commercial trucks will always exceed your expectations, with a service package that takes care of all your needs, and business perks that keep you on track all year long.
Visit Daniels Long Chevy to test drive the best Chevy fleet vehicles on the market!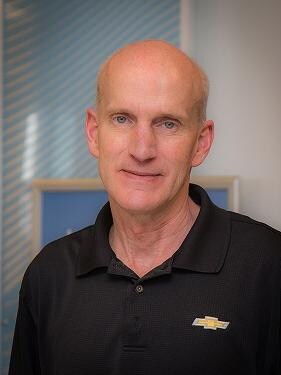 Mitch Maltry
 Manager  
(719)228-3520 
I have spent an amazing 35 years in the automotive industry and 6 years with Phil Long Dealerships. I have also lived 6 years in Colorado, where I enjoy both my work and spending time with my family. My favorite brand is obviously Chevrolet; we make the best cars, trucks and SUVs! The Business Elite team is unbeatable in our professionalism, and we want the opportunity to earn your business. We guarantee that it will be the easiest transaction you will ever experience.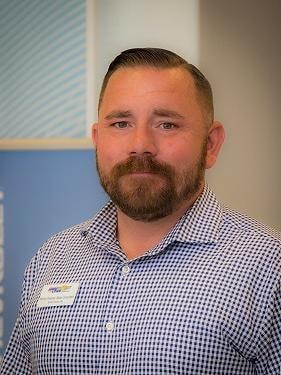 Randy Grabner
Commercial/Fleet Account Manager
Email: rgrabner@phillong.com
Office: 719-228-3532
I have lived in Colorado Springs since 2014. Prior to joining the great team here at Daniels Long Chevrolet in 2017, I spent 11 years in the United States Army where I worked as a Horizontal Construction Engineer. When I am not at work I enjoy spending as much time as I can with my wife and baby daughter. The best part of my job is helping businesses find the vehicle they need to help increase their overall productivity and profitability. Please contact the Business Elite department to show you how easy your next vehicle purchase can be. I look forward to meeting with you and helping you, and your business, find the right vehicle that meets your needs and exceeds your expectations.